Newly opened cafes have beautiful view in Bangkok
Ahh Kard D
Address: 200/1 Phibun Watthana 1 Alley, Khwaeng Samsen Nai, Khet Phaya Thai, Krung Thep Maha Nakhon 10400, Bangkok.
Price: 60-150 bath / item (about 44k-110k VNĐ)
Opening hours: 11.30AM – 9PM
If you want to find a nice space, quiet and have many delicious dishes in Bangkok then Ahh Kard D is an address that you can not ignore. To talk about the greatness of this place, the first praise must certainly be for the beautiful space. Ahh Kard D is built around the concept of "summer courtyard" with a large courtyard in front of the restaurant, numerous trees surrounded and a corridor as poetic as the movie. Step into here that feels like a corner of the sky, waving the area without fear anyone to notice.
Ahh Kard D is a cafe with a combination of restaurants so you can come here to eat well. At this place, you can find all the delicacies of Thailand such as mango salad, tomyum, mango sticky rice … Besides, cakes and coffee in Ahh Kard D are also many people favorite. To enjoy the full atmosphere here, you should spend at least one session a day, do not hurry to hurry!
See more: Top 3 drinks must be taken when visiting Sai Gon
Daydream Believer
Address: 436/1 Phahonyothin 12 Alley
Price: From 100-300 bath / dish. (about 73k-220k)
Opening hours: 10AM – 11PM
From the name you have some idea of the space here and right? Daydream Believer opens with the desire to create a place where art-loving young people can come here to dream and meet soulmates who fly like they do.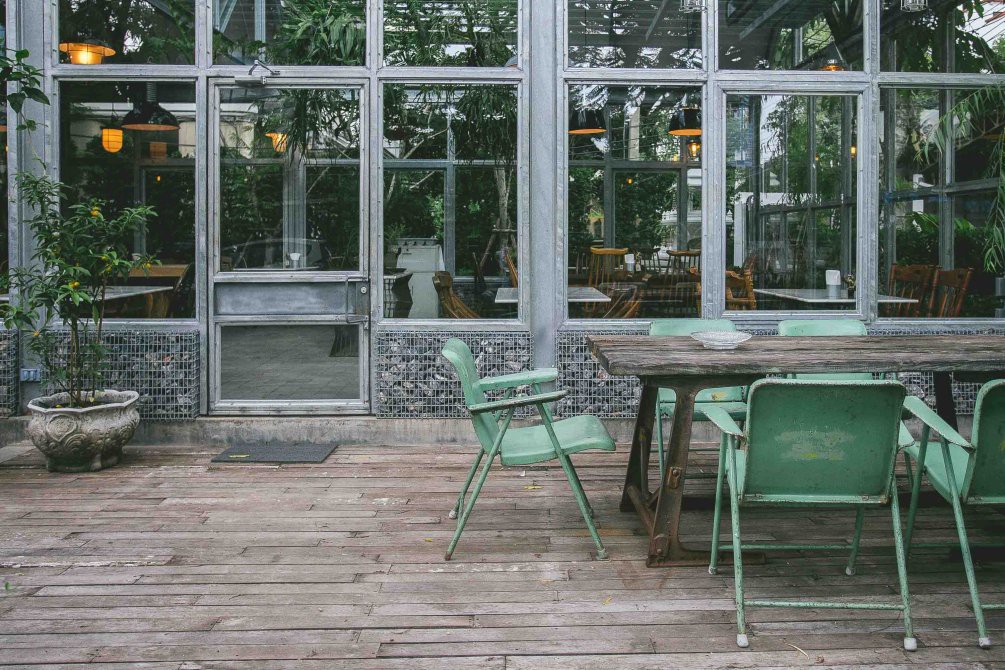 The whole restaurant is located in a white villa with many glass windows and trees. During the day, the sun shines through each door makes Daydream Believer look magically tremendous. The founder of the shop is a group of young people living for the arts so you can feel this spirit in each set of furniture, each ornament or even small items such as knife, fork, spoon .
Daydream Believer's menu is a combination of East meets West. The best here is salmon pasta with green beans, pork fried rice and liver. The water and cake are lemon tart, coconut cake, blue pom and espresso orange tonic … With space and quality so the price here is quite high, if you want to both eat and drink for two people you will cost you 1000 bath!
HALO Koffee
Address: 32/1 Soi Udomsuk, Sutthisarn Rd., Bangkok.
Price: from 60-100 bath / dish. (about 44k-73k USD)
Opening hours: 7.30AM – 7PM.
HALO Koffee has been in operation since November, but after only a few months of service, it has become the new check-in point for thousands of young Bangkokians. This shop is located in a small alley and comes in a minimalist style. All details in HALO are calculated carefully so that no excess, no excess.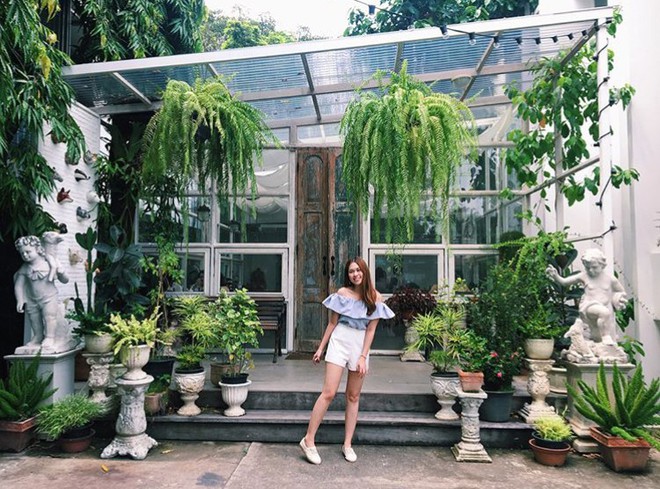 Unlike many other pubs, which serve a myriad of dishes, HALO focuses on coffee. Come here, you will feel the coffee love of the founder. The smell of coffee aromatic bar and restaurant staff are always ready to introduce to customers the best coffee. Some of the most popular dishes are Caffe Latte, Caffe Mocha Chip and Matzuoka.