5 night's address can not be missed when arriving in Hong Kong
Please save these addresses so that when you come to Hong Kong know the culture of food here at night.
In Hong Kong, at any time of the day, the restaurant, restaurant is always busy, crowded diners. Even, the people here named the culture of the night is "Siu yeh". So, do not worry if late night that the belly is still hungry for excitement, just visit the 5 restaurants below will help you solve the night appetite in Hong Kong.
See more:
Mak Man Kee Noodle
Mak Man Keel is a well-known noodle shop not only for locals but also for foreigners. Open from noon until late into the night, this noodle shop with customers and even queues is a common sight. Because of this, the food here brings the traditional flavor of Hong Kong's crispy noodles.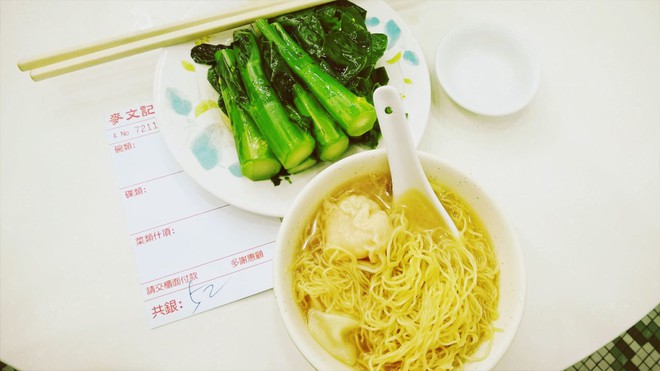 The noodles here are palm size, but enough to make you arrive. The most noteworthy include shrimp wonton noodles, also known as Shrim Wonton Noodles. The noodles are small, soft and light yellow. On top of the crispy shrimp paste is full of sweet and tasty shrimp paste.
Noodle soup is not rich in spices that are wedded to the sweet, so the bar should not be boring. In addition, you can also order beef noodles, which is a good value for soft, aromatic again.
Address: 51 Parkes street, Jordan (Hong Kong)
Opening hours: 12h – 00h30
Price: 16 HKD – 42 HKD (about 45k – 120k)
Kau Kee beef noodles
Cow's beef is a dish that anyone who comes to Hong Kong must experience. And Kau Kee is the place to be born the most delicious and rich noodles here. With a variety of beef noodles that have their own unique flavors, either traditional noodles or curry …

Filled with noodles and beef with noodles. Beef tendon is cooked long and soft and bring sweet, delicious. The water is strong and spicy. The exception is that the noodles of this dish are large so it is easy to eat.
The price of each bowl of noodles is average and because of delicious food should always crowded diners. You may wait a long time because of queue, but when you enjoy the food here will feel completely worth it. Serves from noon until 11 pm, if you go late, remember to visit this store to add energy.
Address: 21 Gough Street, Central (Near MRT Central)
Opening hours: 12h – 23h
Price: 40 HKD – 155 HKD (about 115k – 450k)
Tai Po King
Tai Po King is a small but full-service restaurant serving traditional and modern cuisine of Hong Kong cuisine. The dimsum, pineapple dumplings, tofu or even hot pot, seafood, fried noodles, rice … all are present in the menu here.
Especially, gai bo chicken hotpot is the flavor you should try the experience as this is the first place to bring this dish to Hong Kong. Hot pot with spicy flavor from the Sichuan area with other spices such as salmon, angelica, soy sauce, cinnamon … Chicken meat is absorbed in the sweet aromatic harmony hot hot sauce is what makes diners remember about dishes eat this.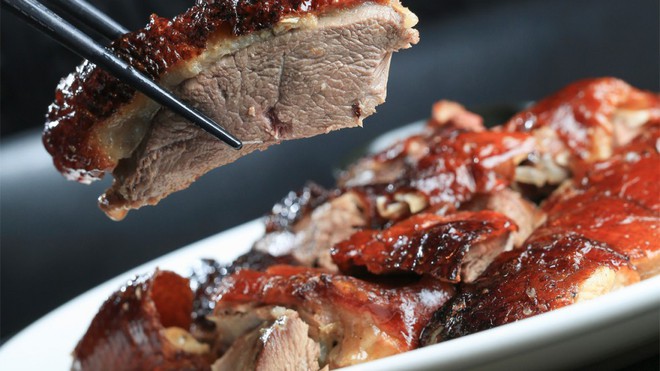 Diverse and full of style and friendly service, the restaurant is a stop for families or groups to find a place to eat in Hong Kong.
Address: 108-114 Hoi Pa street, Tsuen Wan (Hong Kong)
Opening hours: 6h30 – 2h
Price: 30 HKD – 400 HKD (about 87k – 1100k)
Lei Garden Restaurant
If you want to experience Chinese cuisine, Lei Garden will be your address. This is one of Hong Kong's best nightclubs with dim sum dishes.
The menu here is rich in dumplings, rolls, pies … traditional. In addition, typical dishes of Chinese cuisine are not missing here. Sure, Lei Garden will bring you full flavor. Good food, good taste and luxury will be what you will find at this restaurant.
However, the price of each item here is relatively more expensive than the popular goods and the amount of food is less so if you want to stomach, then be sure to pack up.
Address: 10th Floor, Times Square, Causeway Bay (Hong Kong)
Opening hours: 18h – 23h30
Price: 25 HKD – 450 HKD (about 70k – 1300k)
The Flying Pan
If you want to switch to Western, European food at reasonable prices, The Flying Pan is the hint for you. Open until 2am so you can rest assured even late at night can find here to lining.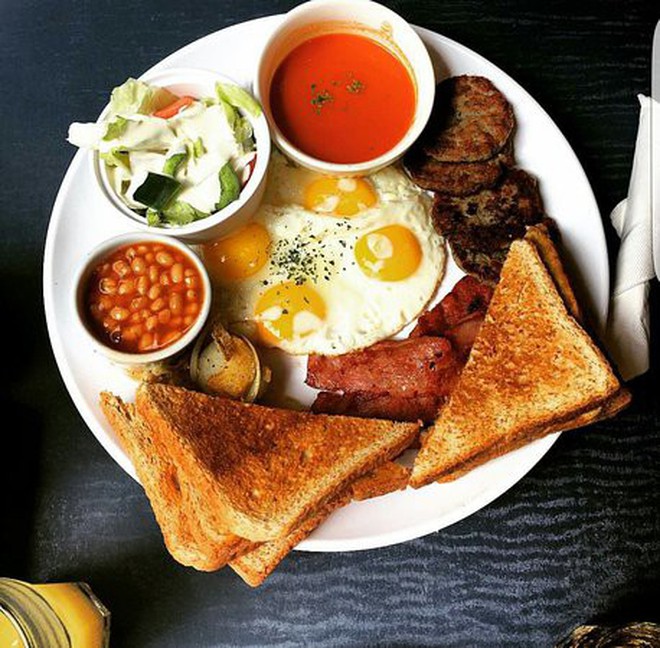 The Flying Pan serves the most typical dishes from Western restaurants such as Egg Benedict, pancake, French food … Most of the dishes here are light snacks so they fit perfectly with the dishes. Anal hunger at midnight. The space is cozy, comfortable, not too luxurious and the price is average. Therefore, this is always a destination that many customers prefer.
Address: 9 Old Bailey street, Central (Hong Kong)
Opening hours: 0h – 24h
Price: 40 HKD – 160 HKD (about 115k – 460k)